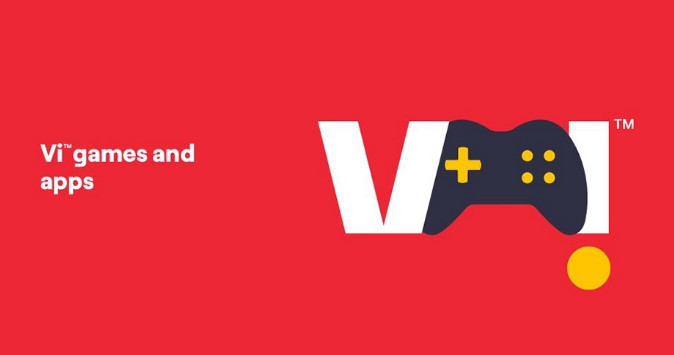 Vodafone Idea has unveiled a new gaming proposition for Indian gamers – Vi Games on the Vi App – in collaboration with Nazara Technologies Ltd, an India-based diversified gaming and sports media organization.  Vi customers will gain access to a wide range choice of gaming content, including popular game titles from various brands, via the company's gaming platform, Vi Games.
Vi Games on the Vi App promises an unparalleled gaming experience with over 1200 android and HTML5 mobile games comprising 10 popular game genres, including Action, Adventure, Arcade, Casual, Education, Fun, Puzzle, Racing, Sports, and Strategy.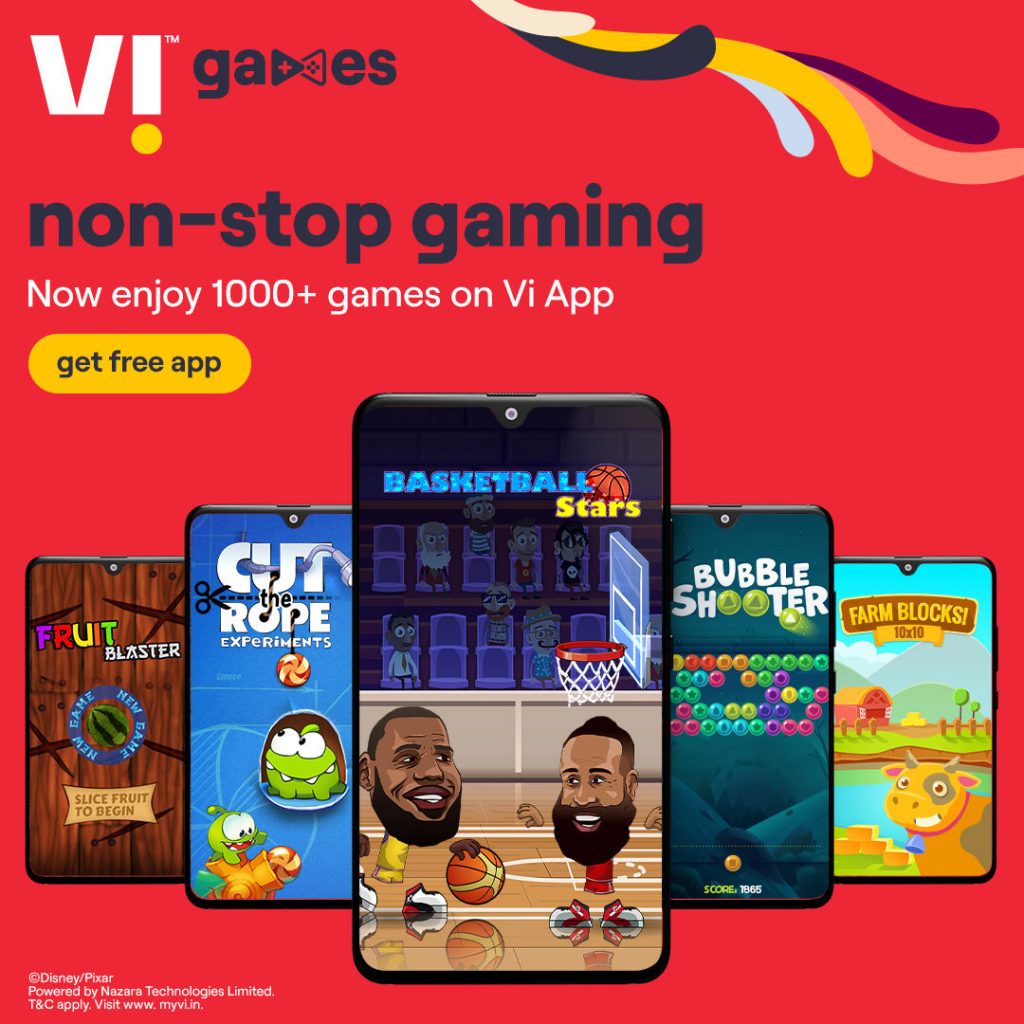 Vi Games proposition will initially feature casual gaming content prior to actually expanding to include social gaming and even eSports in the coming years. Here are the specifics for the Vi Games for Postpaid and Prepaid users.
Vi Games has gaming content into 3 categories – Platinum Games, Gold Games and Free Games, on the Vi App.
Gold Games will form the largest base of the content library. Vi users can access these games through a Gold Pass offering 30 games for Rs. 50 for postpaid and Rs. 56 for prepaid, with a validity of 30 days. (Note: Post-paid users with Rs. 499 and above plans will be offered 5 free gold games every month.)
The Platinum Games will be available on pay per download basis through a Platinum Pass priced at Rs. 25 for postpaid and Rs. 26 for prepaid
Vi Games will also host 250+ free games on the platform for all Vi customers.
Fruit blaster, Cut Rope, Basketball Stars, Bubble Shooter, Farm Blocks, Zootopia Crime Files, Disney Bola, Big Hero 6 Bot Fight, Lightning League, Frozen Double Trouble, and other popular games are readily accessible in Vi Games.
Vodafone Idea Chief Marketing Officer Avneesh Khosla, said:
We are seeing a significant uptake of gaming consumption in India with more than 95% of gaming enthusiasts using the mobile device to enjoy a wide variety of content. Deeper penetration of smartphones and 4G availability has led to meteoric growth and adoption of gaming content making it a popular choice for fun and entertainment. We see gaming as a major focus area of our digital content strategy and we intend to build a comprehensive play encompassing most facets of gaming with the aim of establishing Vi as a preferred destination for both, casual as well as serious gamers. Our partnership with Nazara Technologies will elevate the gaming experience that we offer to our consumers through a wide bouquet of exclusive games available on the Vi app for our users.