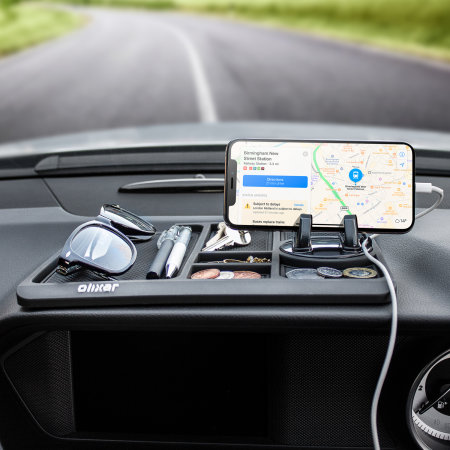 If you're someone who enjoys traveling or going on spontaneous road trips or even if you're someone whose job consists of a lot of traveling, you'll need some quality travel accessories to take along with you. Having the right type of accessories simply adds a bit of convenience to your life when you are out and about on your adventure.
These accessories can range from tablet headrests for the kids or even for other passengers, a selfie stick to capture some of your best moments easily, a car phone holder which is quite important when on the road, and much, much more! We'll list below some of the top 5 travel accessories you need wherever you're going.
Olixar Ultra Slim RFID Blocking Passport Holder and Wallet – Black
Keeping all your essential items such as your passport, card and cash in different places can be quite a hassle at times, that is why the Olixar Ultra slim RFID blocking passport holder and wallet is ideal. This passport holder and wallet keeps all your essentials protected as it features RFID wireless fraud protection.
The slim design of the pouch ensures that is easy for you to carry around when traveling, on holidays and even for your daily commutes. It is made of tough ripstop polyester which provides water resistances. Worried about the pouch irritating your neck? No need to worry, as this Olixar Ultra slim pouch has an adjustable and detachable neck strap which provides added comfort.
The wallet also provides a number of handy pockets to keep all your essential items without worrying about losing anything.  So, if you want to make trips more lighter and stress free, the Olixar Ultra slim passport holder and wallet would be the perfect travel accessory to purchase for your next holiday.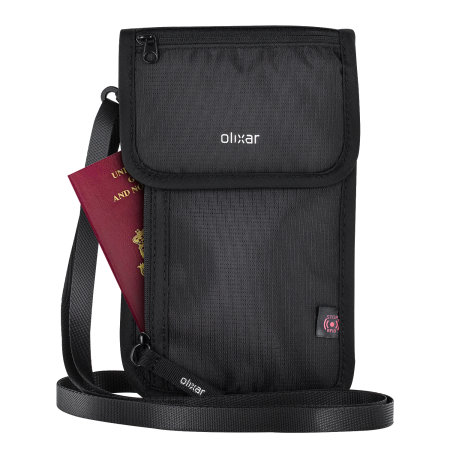 Macally Universal Tablet Headrest Mount Pro
Long car journeys can get irritating and boring for kids most of time, that is why it is ideal to attach a Macally Universal Tablet headrest mount Pro to your front seat headrest. With this travel accessory you'll be able to attach your children's device onto the mount so that they can easily enjoy cartoons or movies without having to hold the device continuously.
With this universal tablet in car holders you'll be able to secure it to the seats headrest and also position the tablet to an angle that is comfortable for viewers. This mount is also compatible with or without a case, and is also easy to install without even using any tools. So, if you want long journeys to be more relaxed and enjoyable for the kids, this would be one of the top travel accessories you'll need for your next trip.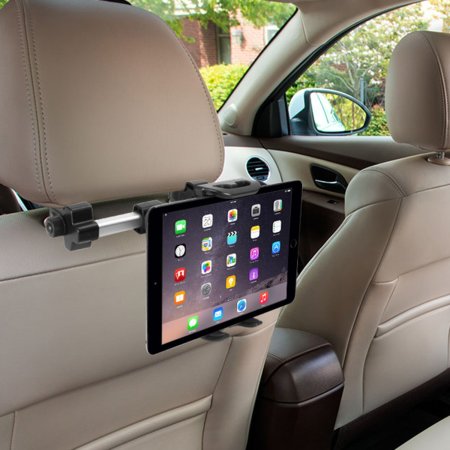 Olixar MagSafe Compatible Wireless Charging Car Phone Holder – Black
Using your navigation while travelling can be a bit difficult at times, especially when your phone's battery is about to run out. The Olixar Magsafe compatible wireless charging car phone holder is useful for situations when you need to use your navigation system on your device and also need to charge your phone while driving. This car phone holder is quite convenient when on long journeys.
This wireless charging compatible car phone holder is designed to provide a seamless set-charge & drive experience, while your phone stays safely mounted and conveniently within view in landscape or portrait mode. It securely attaches to your car's vent and you can easily attach it and angle it to a position that suits you best.
With this car phone holder you don't need to worry about finding charging cables or wires to charge your phone with, you can simple stick your phone onto the wireless charging car phone holder and let your phone charge up while you drive safely.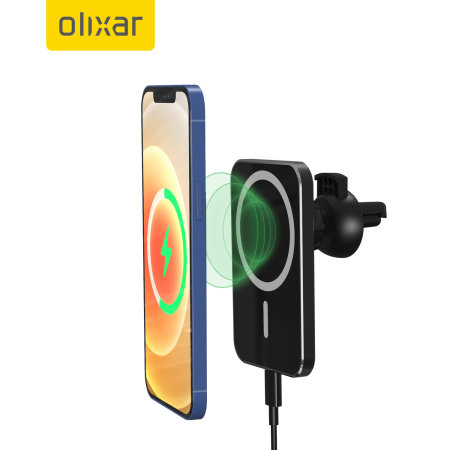 Olixar 3-in-1 Universal Clip Camera Lens Kit
For someone who enjoys capturing the best of moments while travelling or is fond of photography, the Olixar 3-in-1 Universal clip camera lens kit is quite the tool. This Camera lens kit is ideal when you want to make the most out of your device camera.
This lens combines fisheye, wide-angle and macro lenses in one easy quick-connect product with the universal clip by Olixar. The 3-in-1 Universal Clip Camera Lens is unique in that it does not require a special case or adapter. You simply use the clip to attach over the existing camera on your smartphone or tablet and you'll see immediate results!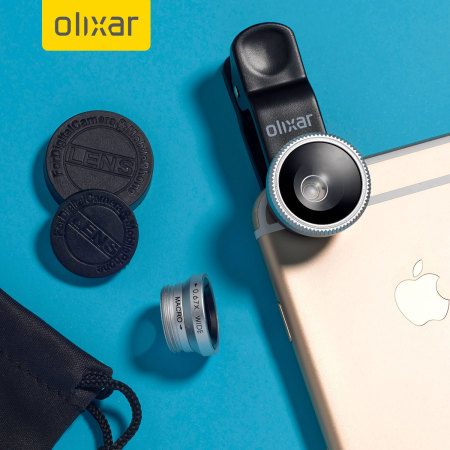 Olixar Xplorer Universal 11-15″ Laptop & Travel Backpack – Black
Carry all your essential items for travelling in this Olixar Xplorer Universal 11-15″ Laptop and Travel Backpack. The Olixar Xplorer backpack in black combines 45L capacity with a water-resistant rugged material and multiple compartments to protect your laptop, tablet and any other accessories, whilst you're on the go. You may be planning a short hiking trip or a day trip and that is when a backpack like this would come in handy.
The backpack features an anti-theft zip pocket which ensures your items are safe and protected wherever you go. This travel backpack contains padded breathable mesh back panel and shoulder straps, giving you the comfort you need while traveling.
The backpack also features a built in luggage belt to make sure your things stay in one place whether you're running or walking. Overall, this laptop and travel backpack is ideal when you need a light backpack where you can keep all your essentials in whilst you're on the go.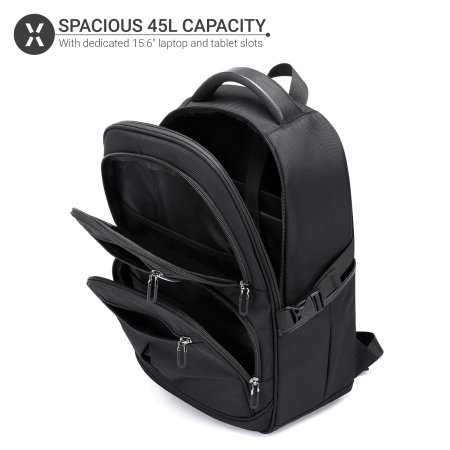 We have many more high-quality travel accessories that you should definitely check out on our Mobile Fun website. Be equipped with the right travel accessories for whenever you're on the go with Mobile Fun!