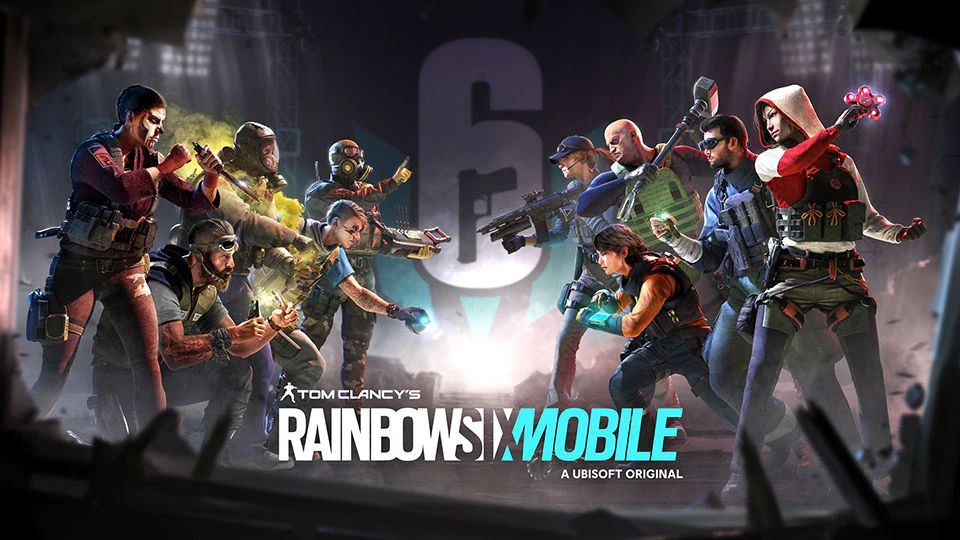 Rainbow Six Siege, Ubisoft's popular tactical first-person shooter, is coming to mobile devices. According to the company, Rainbow Six Mobile, the game's version for mobile devices, will be similar to the PC and console versions in terms of gameplay. It will work on both iOS and Android devices, the company says.
Rainbow Six Mobile, like the original title, will be a "competitive and tactical FPS game with 2 teams of 5 — Attackers and Defenders," according to Ubisoft. Despite the similarities, Rainbow Six Mobile will not be a straightforward port of the PC/console versions with touch-optimized UI and controls. On the other hand, Ubisoft has built the mobile version from the ground up with mobile usability in mind. Hence, the game will have new controls, UI optimizations for smartphones, and better graphics.
Ubisoft intends to continue live trialing of Rainbow Six Mobile with a limited number of players in the following weeks. If you're a Rainbow Six Siege fan and want to try the mobile version, here's how to sign up for early access:
Head over to the official Rainbow Six Mobile site.
Click on the Register button in the top-right corner.
Select the platform you wish to play the game on, either Android or iOS.
Log in with your Ubisoft account.
Complete the following survey and signup, and you're done!
It should be noted that registering for Rainbow Six Mobile doesn't really assure early access. Ubisoft will most likely shortlist users based on survey responses, and players who are chosen for the trial runs will be notified once the betas begin. Ubisoft has not yet announced a final release date.
Speaking of the launch, the Rainbow Six Mobile Dev Team posted:
After over 3 years of development, we felt it was the right moment to announce the game and start testing with real players. Our objective is to develop the best R6 experience on mobile, and we can only do that with the community's help. And honestly, the team can't wait to get our game into players' hands! In the upcoming weeks, we will start running the first of many live tests and will be asking for your feedback on how we can improve the game. As we embark on this new journey, we hope you'll help us create the best tactical shooter game on mobile. See you on the exciting road to release!