Samsung started One UI 5 open beta program for Samsung Galaxy S22 series back in August, and it has rolled out four beta updates since then. At the Samsung Developer Conference (SDC), Sally Hyesoon Jeong, Vice President of Framework R&D Group, Mobile eXperience Business detailed the One UI 5 experience.
She also confirmed that the Samsung's software development teams are working hard to bring One UI 5 devices starting with the Galaxy S22 series by the end of October. However, the roll out timeline will vary depending on the market, according to the company. We should get the complete list of devices for each market once the roll out begins later this month.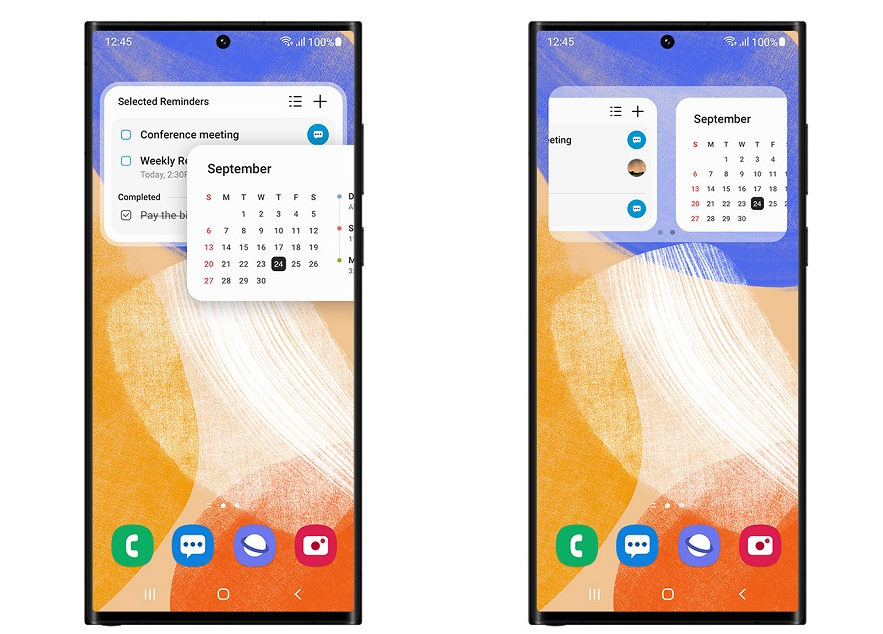 Based on Android 13, the One UI 5 brings new customization, security and accessibility features. It brings more personalized experiences with custom-built Modes and Routines, and a Dynamic Lock screen that displays multiple visuals on the phone, the Galaxy Watch and other One UI 5 devices.
At the event, Samsung showcased Bixby Text Call feature that lets Bixby Voice answer calls on your behalf and share typed messages with the caller, speaking aloud as if you had answered. One UI 5 also brings improved phone-to-PC connectivity and multitasking upgrades like Taskbar improvements.
It includes new daily health solutions to help track health and wellness in one place. This includes the Samsung Privileged Health SDK, which enables developers to build apps that leverage the BioActive Sensor on the Galaxy Watch 4.