OnePlus just announced its partnership with JioPages, a Reliance Jio-developed and-owned app. JioPages is a web browser that is presently available for smartphones as well as Smart TVs. OnePlus offers a lot of Smart TVs in India, and yet this partnership with JioPages is in line with the firm's objective of providing OnePlus TV viewers with a safe and efficient web browsing experience.
JioPages employs the Chromium engine, which is relatively quick and more secure than other browsers. On the TV screens, viewers will also get best-in-class webpage rendering and a seamless desktop-like experience. JioPages has an in-built ad-blocker that provides users with a smooth online browsing experience.
JioPages additionally comes with two new features: Secure Mode and VPN, which will let users have a more secure web experience. Users get a Quicklinks facility on the home screen, in which they can add their favorite sites to quickly access them.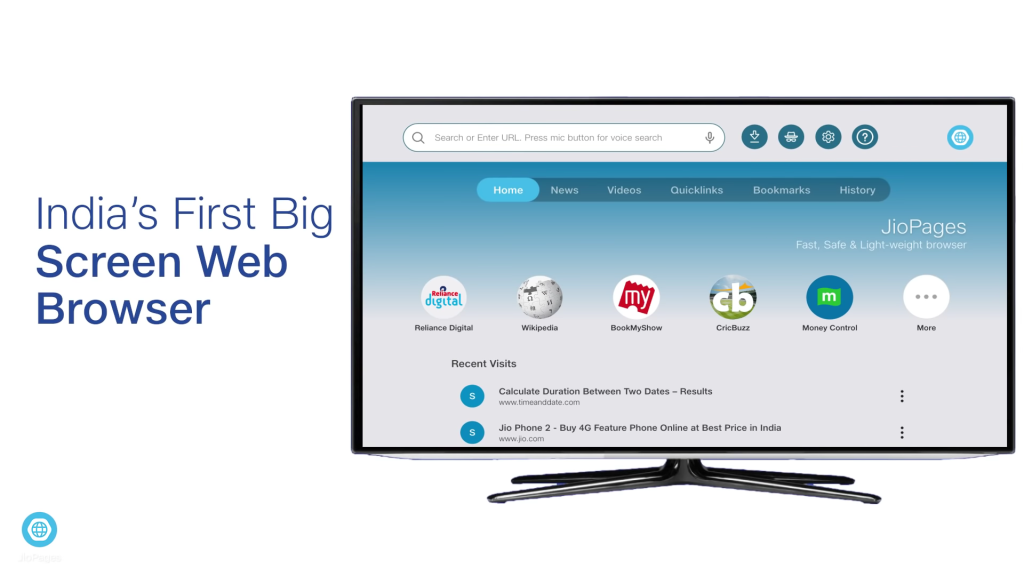 JioPages officially supports regional languages, allowing users to surf the internet in languages including Hindi, Gujarati, Tamil, and other regional accents. JioPages includes a student-friendly "Study Mode," which students who are using the site for research and academic purposes would prefer.
According to a Counterpoint Research study, OnePlus achieved a 300 % YoY increase from 2021 to 2021 and ranked as one of the top five leading Smart TV brands in the country in Q4 2021. From now on, OnePlus TV owners will be able to download the JioPagesTV app onto their TVs.