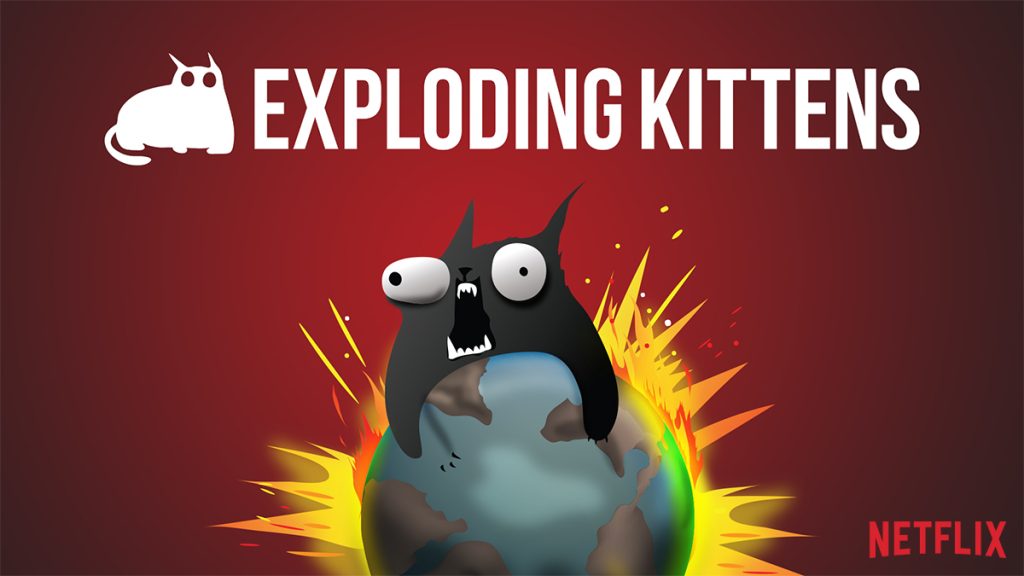 Netflix is making a new mobile card game and a new TV show based on the classic board game, called "Exploding Kittens." Players will play as many action cards as they like before drawing a card, praying it isn't the Exploding Kitten card, as stated in the title. 
Players can use action cards to shuffle the draw deck, look at the top card in the deck, and plant their own Exploding Kitten card to annoy their opponents.
Tom Ellis (Lucifer), Abraham Lim (The Boys), Lucy Liu (Elementary), Ally Maki (Toy Story 4), Mark Proksch (What We Do In The Shadows), and Sasheer Zamata (Woke) feature in the Netflix original series, which will premiere in 2023.
meet the cast of the new Netflix animated comedy series, EXPLODING KITTENS – produced by comedy legends Mike Judge and Greg Daniels pic.twitter.com/UA8nWNAguA

— Netflix Geeked (@NetflixGeeked) April 18, 2022
The unending war between Heaven and Hell reaches epic proportions in the animated series Exploding Kittens, when both God and the Devil are transported to Earth in the bodies of fat domestic cats. The traditional gameplay of Exploding Kittens: The Game is retained, with players drawing cards in order to dodge the Exploding Kitten.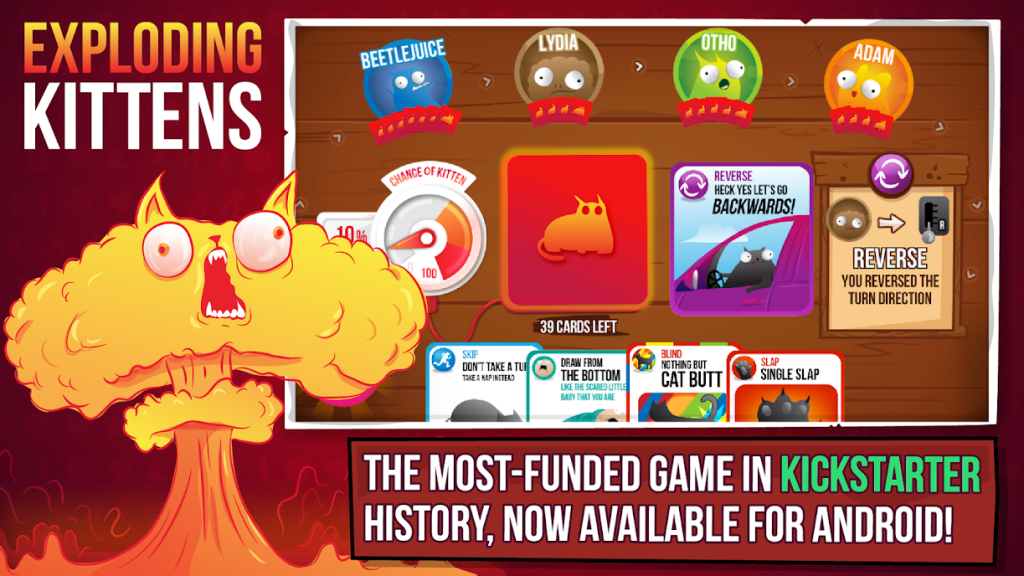 Fans will also get two new special cards: Radar, which shows where the Exploding Kitten is closest to the top of the card deck, and Flip Flop, which reverses the order of the cards in the deck. Friends and families will be able to play with their favorite characters and bring the animation series to life with future cards and game mechanics centered around the animated series. Netflix's users will be able to play the game for free in both solo and multiplayer modes. There will be no extra fees or in-app purchases.
Exploding Kittens and their related games aim to transform traditional game night into a fun, one-on-one experience. Today, approximately 30 games are available for purchase, including the Exploding Kittens mobile app, which is one of the top 30 premium games on iOS, Android, and the Nintendo Switch console, as well as Kitty Letter, a free-to-play app. With 219,000 backers, the board game Exploding Kittens has raised $8.7 million US$ (approximately $6.8 million CA$) in 30 days on Kickstarter.