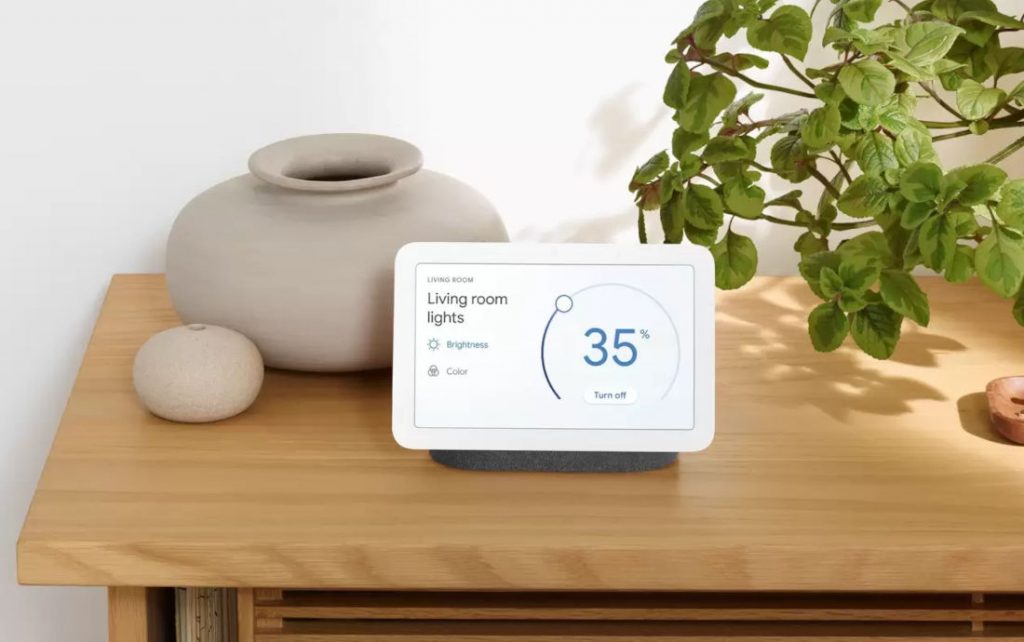 Google's primary smart display is the Google Nest Hub. It's Google Assistant-powered, and you can use it to stream videos, listen to music, listen to podcasts, check the weather, make Duo calls, and even more. According to a recent claim from 9to5Google, Google is working on a successor to the Nest Hub with something like a detachable tablet.
The next Nest Hub is a tablet that can be docked to a smart home device. The base might potentially be used as a speaker that charges the device. This new form factor comes after Google spent the last few months improving the 2nd-gen Nest Hub and Nest Hub Max's interface. Above the settings bar, swiping up from the bottom of the screen shows a row of "apps." From there, you can open a full-screen grid of icons.
Since the Nest Hub's apps and games are essentially web views, it may be used as a shortcut launcher. Similar to the web, Google spent the latter part of last year developing a more feature-rich browser, packed with a Gboard-like keyboard. You can also send websites directly to your phone, etc., and enable text-to-speech.
It's unknown what operating system will drive the new Nest Hub. As it's supposed to be a tablet that can be used outside of the dock, Google may opt for a different OS. When the Nest Hub first came out, it was running Cast OS, a Linux-based operating system. In August of last year, it was upgraded to Fuchsia OS.
Given the affordability of Nest devices, Chrome OS is likely to be power-hungry (and thus expensive), although Android would provide access to existing apps and the Play Store. We've heard that the next Nest Hub tablet will be released in 2022.