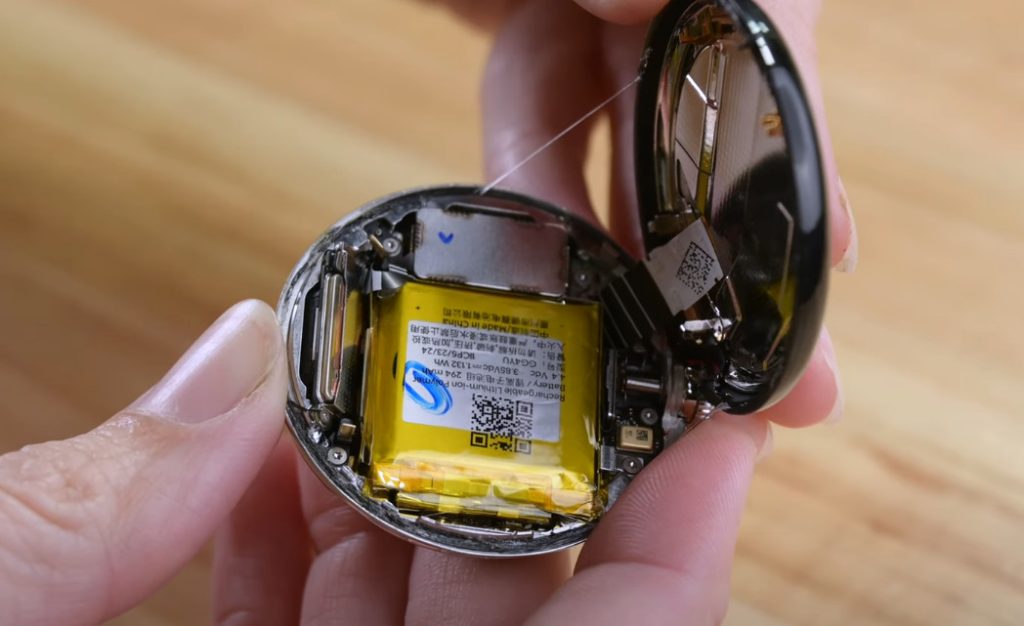 Google officially unveiled its first wearable device, the Pixel Watch, just a few weeks back. A new iFixit teardown video of the Google Pixel Watch shows its internals as it was disassembled by them. In general, the iFixit crew did a captivating job disassembling the new wearable.
The video shows the Pixel Watch's cramped insides. After popping off the domed display glass, it's obvious that changing a Pixel Watch screen is difficult. Removing the watch's vibration motor, battery, and display wire needs a lot of tiny screws and adhesive. The watch appears easy to disassemble and has a clean interior. Compared to other Wear OS devices, the watch's 294 mAh battery is modest.
It's intriguing that the Pixel Watch speaker grill on the side of the case doesn't have any internal protection and relies exclusively on the speaker to keep out the weather. Another fascinating discovery is that the heart rate sensors are soldered directly to the motherboard instead of the rear external panel. Repairing the back piece is easy this way.
The Pixel Watch's crown and button aren't removable, which is its main drawback. The whole disassembly lesson on its website should reveal a repairability score. The Pixel Watch's digital crown's position is tracked by an optical sensor inside the watch body that can see crown notches. The crown and the button above it seem tough to remove without breaking watch hardware, so if one breaks, you may need a new watch.
iFixit used a vice to remove the Pixel Watch's wrist-facing bottom glass, but it pops off easily. The fitness sensors below were soldered to the watch's motherboard and therefore not attached to the bottom glass, making the underside easier to restore than the rest.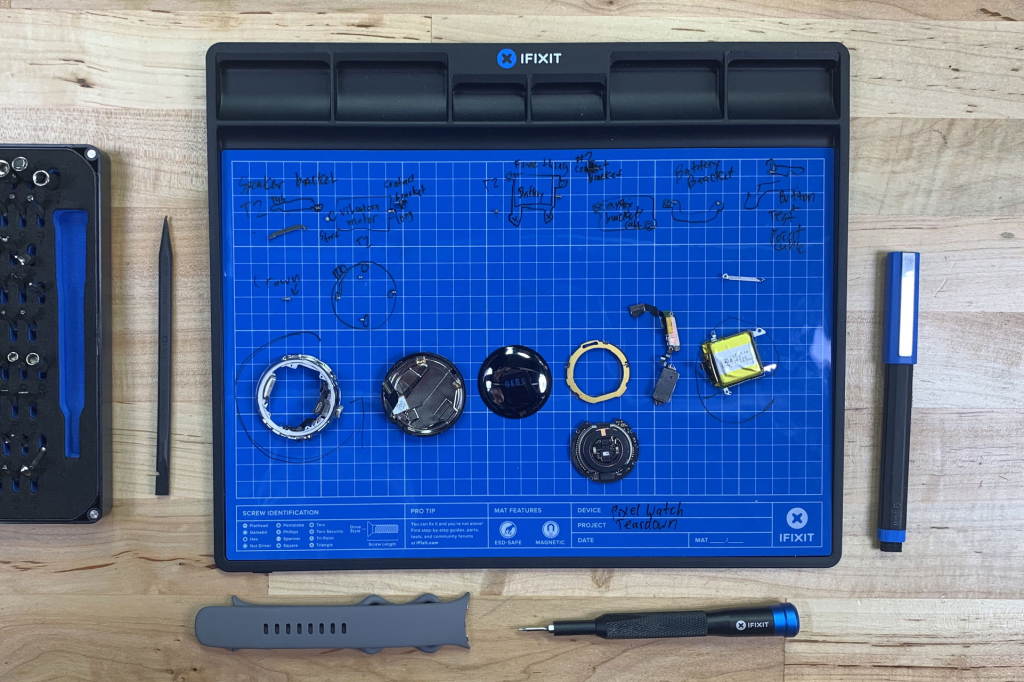 iFixit also claims the Pixel Watch isn't terrible. Its odd initial debut, possibly caused by a protracted production procedure, is a strong start. This foundation may yield an Apple Watch competitor. They merely need to find some repairable places.