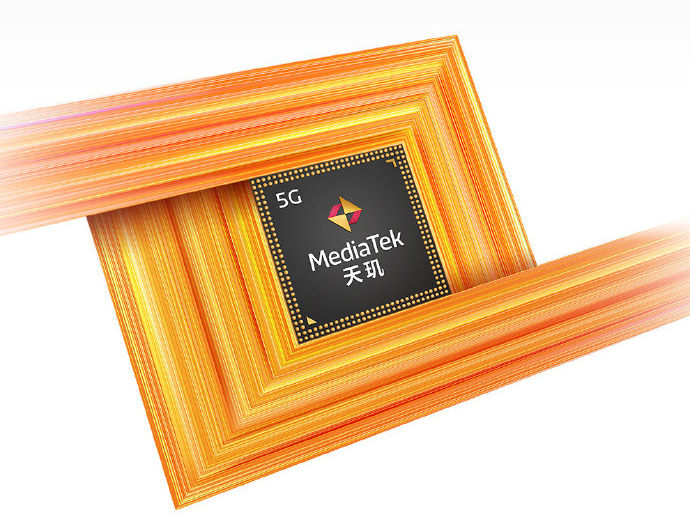 According to a new report from Counterpoint Research, the global smartphone AP (Application Processor)/SoC (System on Chip) witnessed a growth of 5% YoY during 2021. 5G-capable SoCs accounted for half of total shipments, and the market was led by MediaTek, Qualcomm and Apple.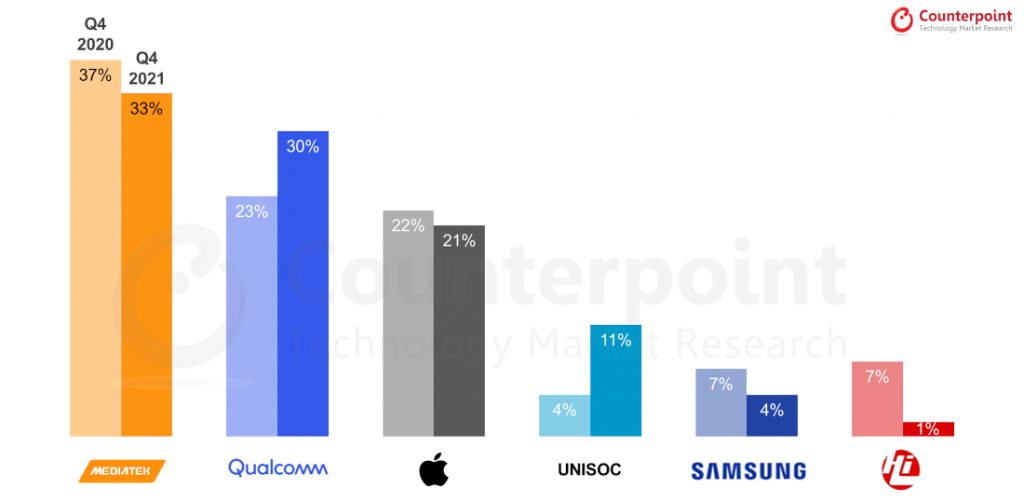 MediaTek enjoyed a market share of 33% in 2021, while Qualcomm recorded strong growth to achieve a market share of 30%. Qualcomm's success was largely driven in their high-end snapdragon chipsets, and it even captured a market share of 76% in the 5G SoC segment.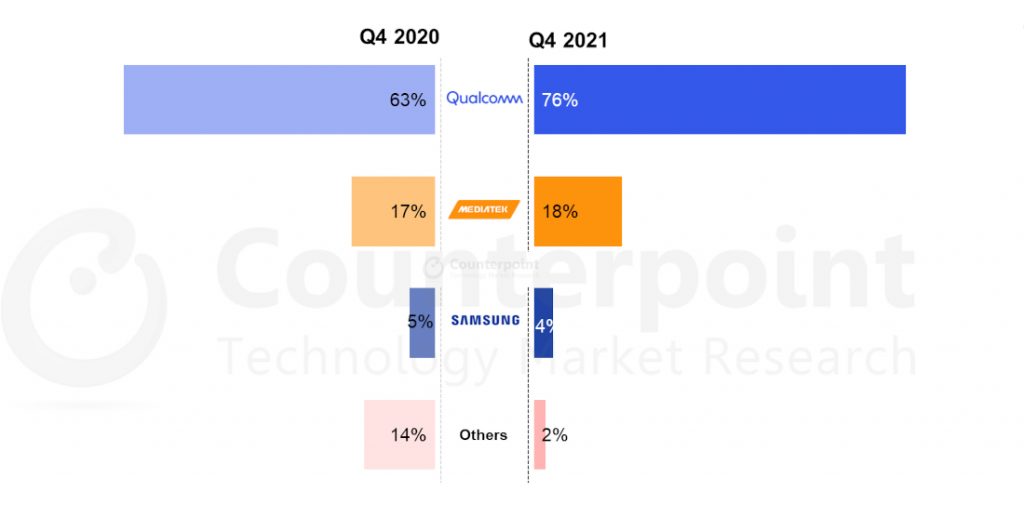 Apple remained at 3rd place with a market share of 21% in Q4 2021, and UNISOC reached 11% market share in Q4 2021. In 5th place was Samsung with a 4% market share.
Commenting on the market, Research Director Dale Gai said:
MediaTek led the smartphone SoC market with a share of 33%. Its smartphone SoC volumes declined this quarter due to the high shipments in the first half and inventory corrections from Chinese smartphone OEMs. Many customers had built chipset inventories to manage uncertainties in the supply situation.
On Qualcomm's growth, Senior Analyst Parv Sharma said:
Qualcomm recorded a very strong quarter, growing 18% QoQ and 33% YoY despite component shortages and foundry capacity not being able to keep up with demand. Qualcomm was able to prioritize high-end Snapdragon sales, which come with higher profitability and less impact from shortages than mid-end and low-end mobile handsets. The company was also able to increase supplies from its major foundry partners by dual-sourcing key products. It captured a 76% share in the 5G baseband shipments driven by Apple's iPhone 13 and 12 series and premium Android portfolio.