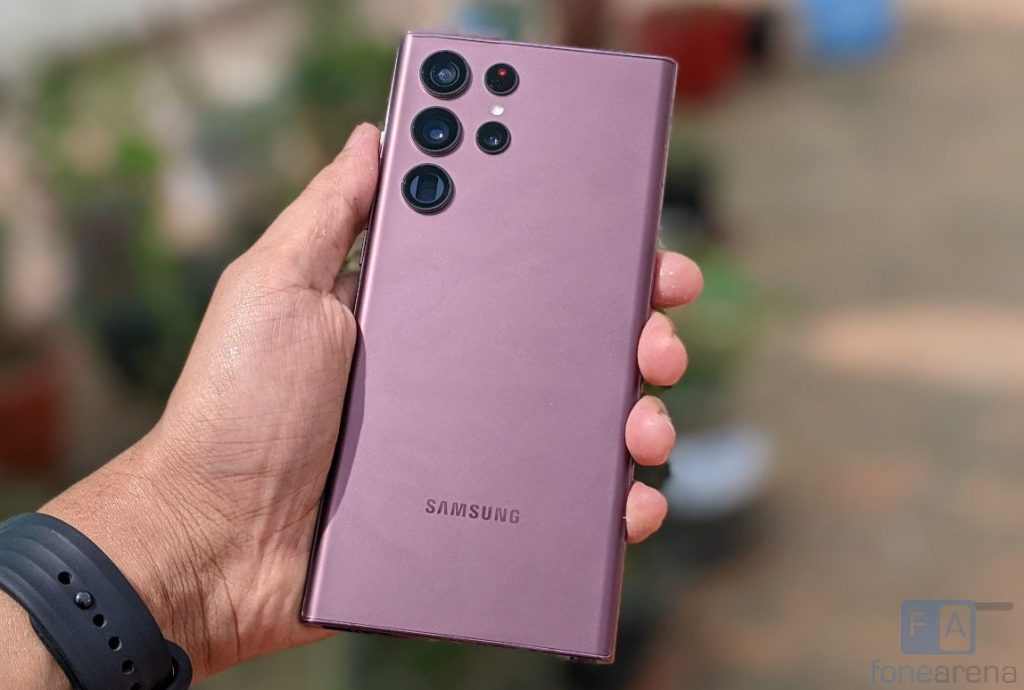 The global smartphone shipments decline 8.9% in the first quarter of 2022 compared to the same January to March quarter in 2021, according to International Data Corporation (IDC). This is a decline for the third consecutive quarter, as shipments fell to 314.1 million units in Q1 2022 compared to 344.7 million in Q1 2021.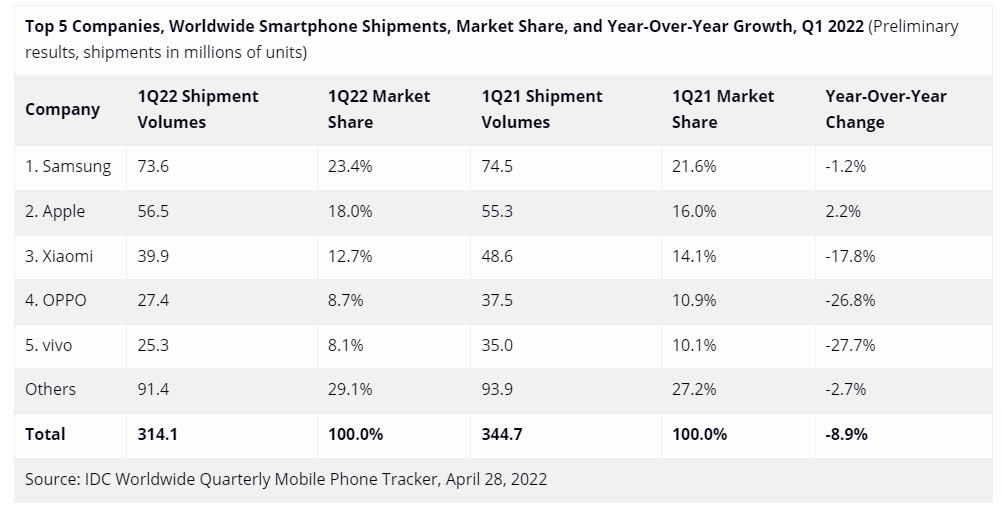 Samsung grabs the top spot with 23.4% share, its large quarter since the first quarter of 2018, but it declined 1.2% YoY. Apple has 18% share, and is the only company in the top 5 to post an increase in YoY shipments, even though it is just 2.2%.
Chinese vendors Xiaomi, OPPO, and vivo grab 12.7%, 8.7%, and 8.1% shares respectively. There was a drastic decline in shipments in all these companies. According to the report, Samsung and Apple have navigated the supply chain situation a bit better than their competitors to increase the shipments.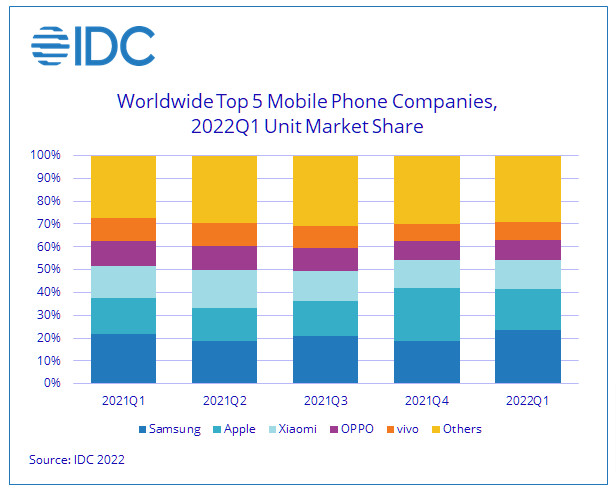 Nabila Popal research director at IDC, said:
Although some decline was expected in Q1, due to the ongoing supply and logistical challenges and a difficult year-over-year comparison, things seemed to have taken a turn for the worse. Consumer sentiment across all regions, and especially China, is broadly negative with heavy concerns around inflation and economic instability that have dampened consumer spending.

This is now coupled with the rising costs of components and transportation and the recent lockdowns in Shanghai, which are exacerbating an already difficult situation. On top of all this is the Russian invasion of Ukraine, which immediately impacted that region and continues on an unknown trajectory. Given all these uncertainties, most OEMs are adopting a more conservative growth strategy for 2022.