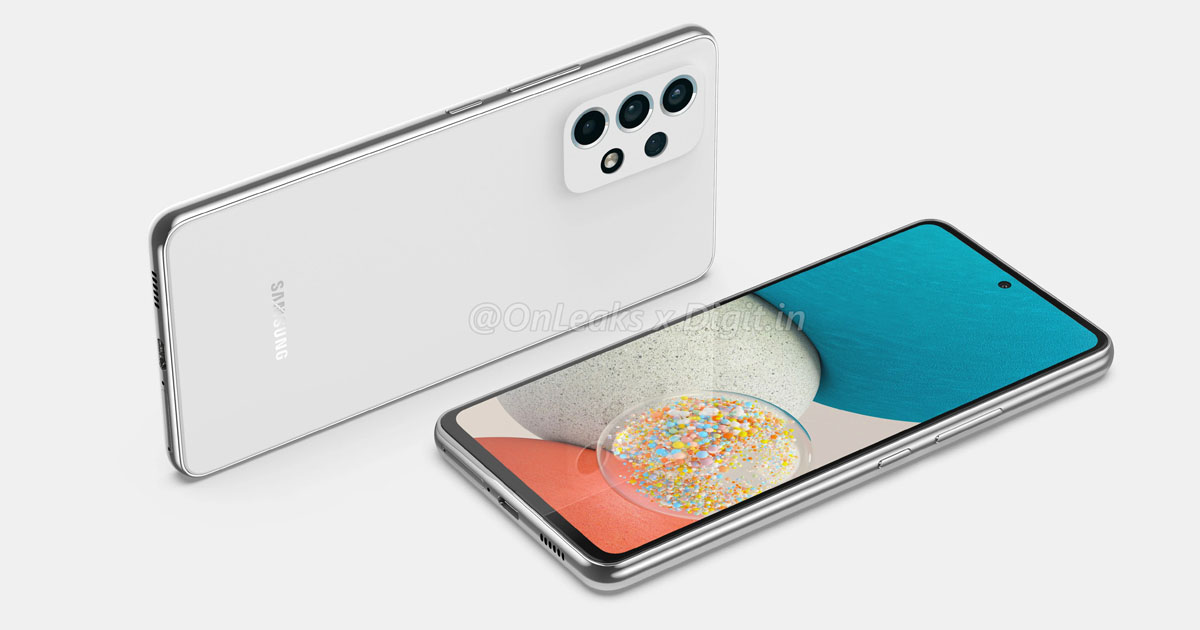 It's not fun having a brand new phone if it is going to get scratches or cracks on it and overall won't last long, that's why Mobile Fun has a range of mobile accessories for you. If you're planning on purchasing the Samsung A53, we'll list a range of the best cases for the Samsung A53 that you can purchase.
Ringke Fusion Samsung Galaxy A53 case
First of all, we have the Ringke Fusion Samsung Galaxy A53 case in matte cameo black. This case proves tough with its certified military grade drop protection, giving your precious screen the utmost protection from any drops.
The hybrid design of the case and enhanced grip gives an extra layer of protection to your device. The case has a crystal clear back meaning you'll still be able to show off the back of your Samsung A53.
The resilient TPU bumper with a tough polycarbonate back ensures the back of your device is secure from any sort of damages that may come your way. The raised bezels of the case also offer protection to your Samsung A53 screen. With integrated ridges and a non-slip design the case allows for a comfortable secure grip.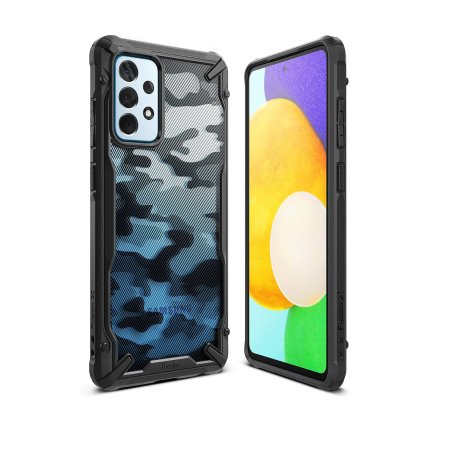 Olixar Samsung Galaxy A53 Soft silicone case 
This Olixar Samsung Galaxy A53 Soft silicone Case is made from strong, durable material that provides long lasting protection. The material used gives a non-slip coating to the case giving you an extra grip onto the phone, stopping any fatal drops from occurring.
The slim fitting design of the case adds no extra bulk to your device, making it easy to fit into your pocket. The raised bezels offer extra protection to your devices screen.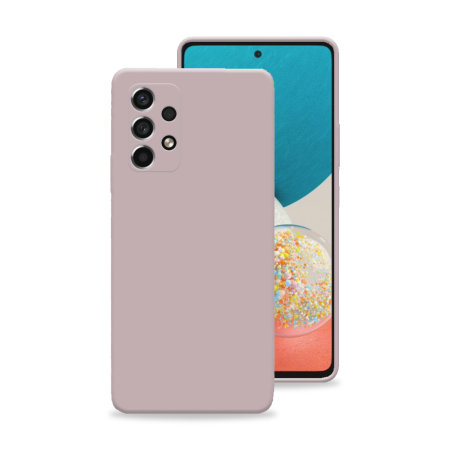 Olixar Carbon Fibre Samsung Galaxy A53 Case
The Olixar Carbon Fibre Samsung Galaxy A53 case features a rugged flexible body that offer tough protection for your device. The premium textured non-slip design gives you extra grip to hold onto your phone, preventing it from dropping out of your hand.
The case is slim and lightweight meaning it does not add any extra bulk to your device. The case features a textured TPU body and a robust TPU core featuring a shock absorbing strength allied with a stunning carbon fibre and brushed style finish on the back. The inner patterns of the case also help deflect shock force and aid heat dissipation. Overall, this case is quite stylish as well as perfect to protect your Samsung A53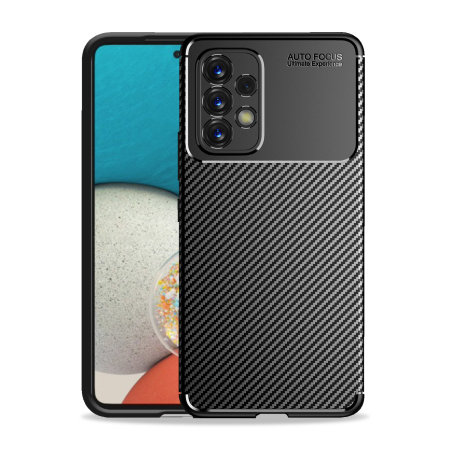 Olixar g
enuine

 leather Samsung Galaxy A53 wallet stand case

 

No need to carry your wallet with you wherever you go because with the Olixar genuine leather Samsung Galaxy A53 wallet stand case you wouldn't need a wallet. The Olixar wallet case is the perfect case to carry around your cards, keys and extra cash as well as the perfect case to protect your device with. This case also offers 360 degree protection to the front and back of your device.

The case features 3 inbuilt card slots and a useful cash pouch. The case is crafted from genuine soft grain leather, which gives a luxurious premium feel and also has an attractive stitched finishing. The built in viewing stand function is quite ideal too for when watching shows or videos.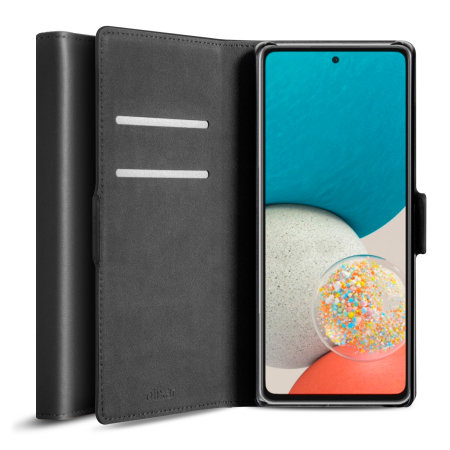 Check out the rest of our amazing Samsung A53 cases, as well as our other Samsung A53 accessories such as chargers, screen protectors and more!