All AirTag's of course look the same and if you want to be a little bit different and creative, you'll surely want to go for some accessories to dress up and make your AirTag more personal to you. We have a range of AirTag accessories that range from AirTag protective keyrings, Anti-scratch protectors, and AirTag pet collar cases. We'll discuss below how each of these accessories will be useful to have.
Spigen Valentinus Apple AirTag Leather-Style Case – Black
One of the best accessories you can get right now for your AirTag is a case, you might be thinking but why would something so small need a case? Simply to keep it safe. You obviously do not want to misplace your Apple AirTag and that is why a case would be ideal. This Spigen Valentinus Apple AirTag leather style case is quite ideal if you also want a stylish look for your AirTag.
The case keeps your AirTag safe in order for your things to be safe too! The case is made of a slim and durable layer of pleather and a finely knitted closure so that you can keep your AirTag safe and secure. The case also features a secure button closure with cut outs to show off your AirTag. The case also features a carabiner so that you can easily attach it to anything!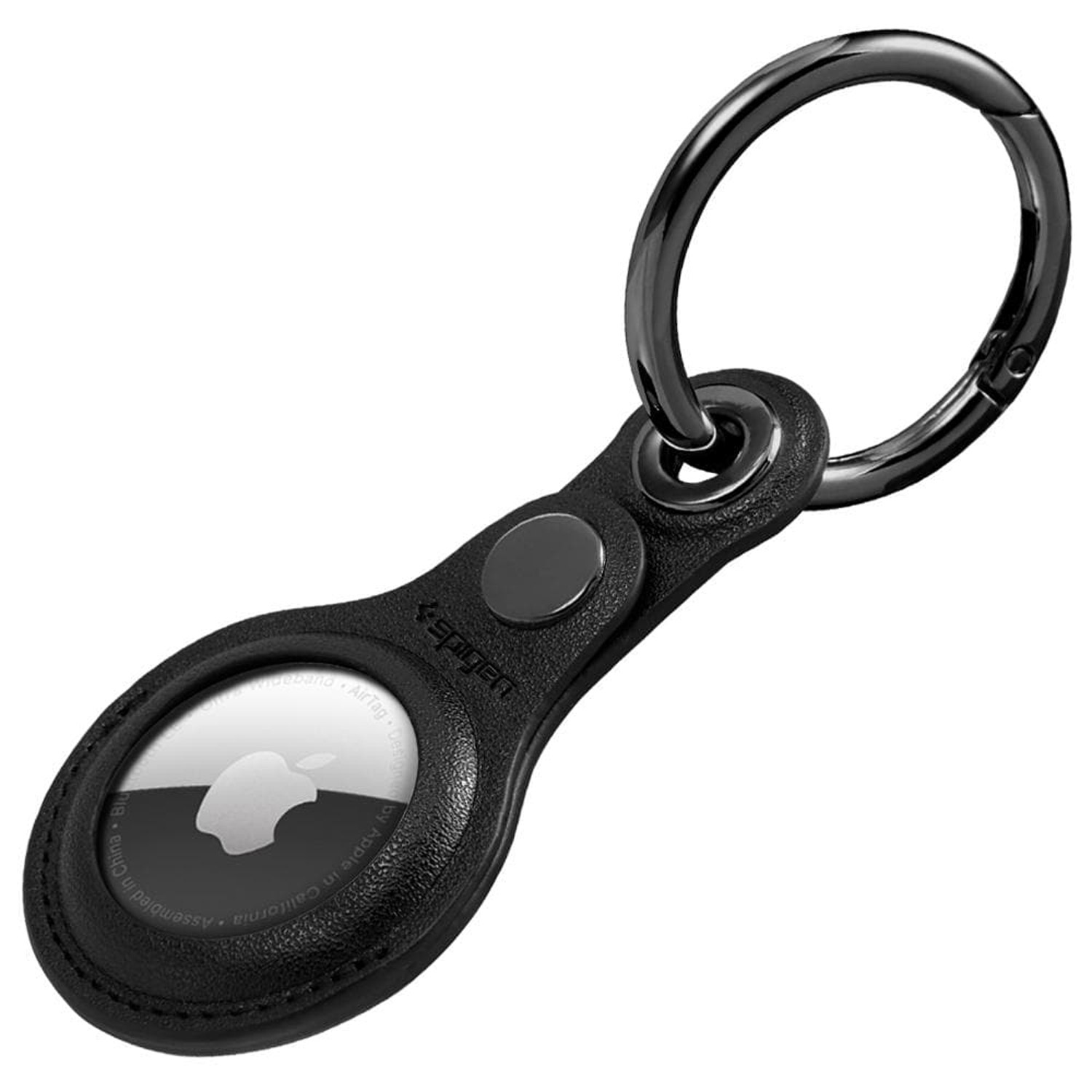 Olixar Apple AirTags Anti-Scratch Protector – Clear
Next, we have the Olixar Apple AirTags Anti-Scratch Protector which is a great product to add to your AirTag to offer it long-lasting protection. With this protector you'll be able to keep your AirTag looking brand new and safe from any scratches, bumps or drops. It is easy to apply with its soft curve design that will fit perfectly onto your Apple AirTag.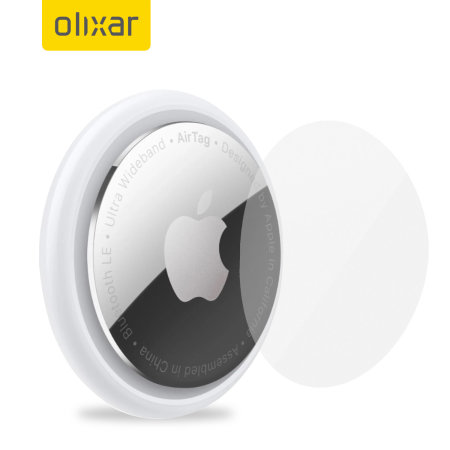 Olixar Genuine Leather Apple AirTags Dog Collar – Large – Brown
Lastly, we have this incredibly cute Olixar Genuine Leather Apple AirTags Dog collar. This dog collar is quite adjustable and varies in sizes so you'll get the perfect fit for your pup. With this Olixar genuine leather dog collar, you can easily place your AirTag into the dog collar and it will be safe and secure, no matter what adventure your dog goes for. Having this dog collar will be quite convenient as you'll always know where your dog is no matter where you are!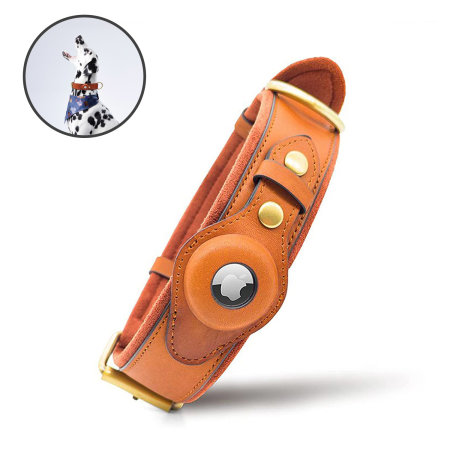 If you want to check out some more quality AirTag accessories visit the Mobile Fun store.