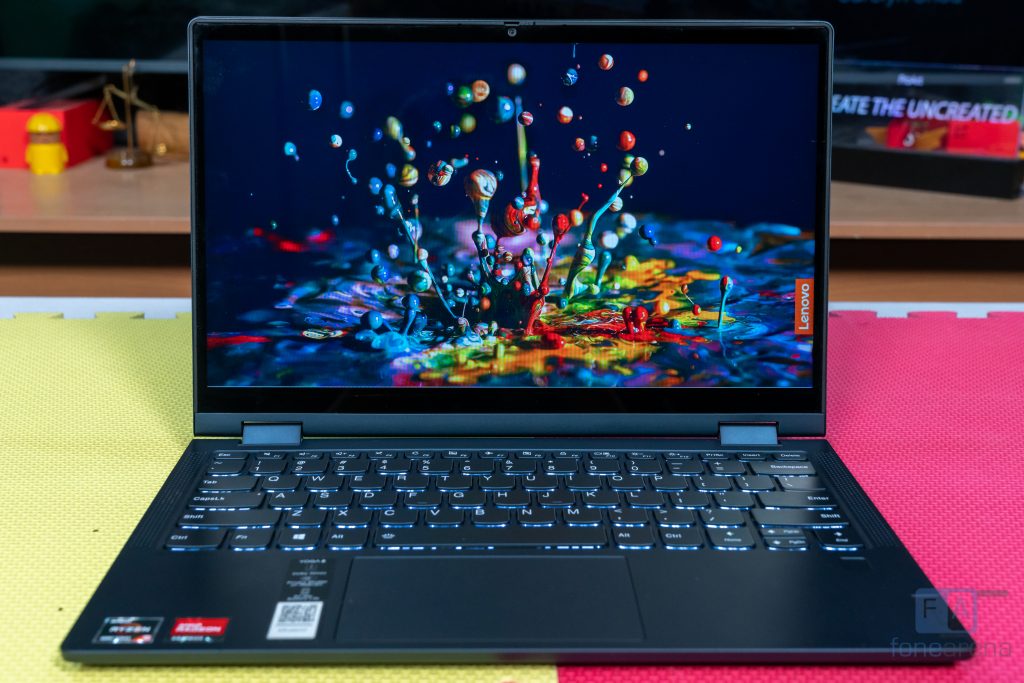 When it comes to convertible 2-in-1 laptops, Lenovo's Yoga series definitely come to mind. The Yoga 6 from Lenovo is an ultraportable 2-in-1 device powered by AMD's Ryzen 5000-series processors with integrated Radeon graphics. The laptop promises a long battery life and looks to be reasonably priced. Here is our review of the Lenovo Yoga 6.
Design and Build Quality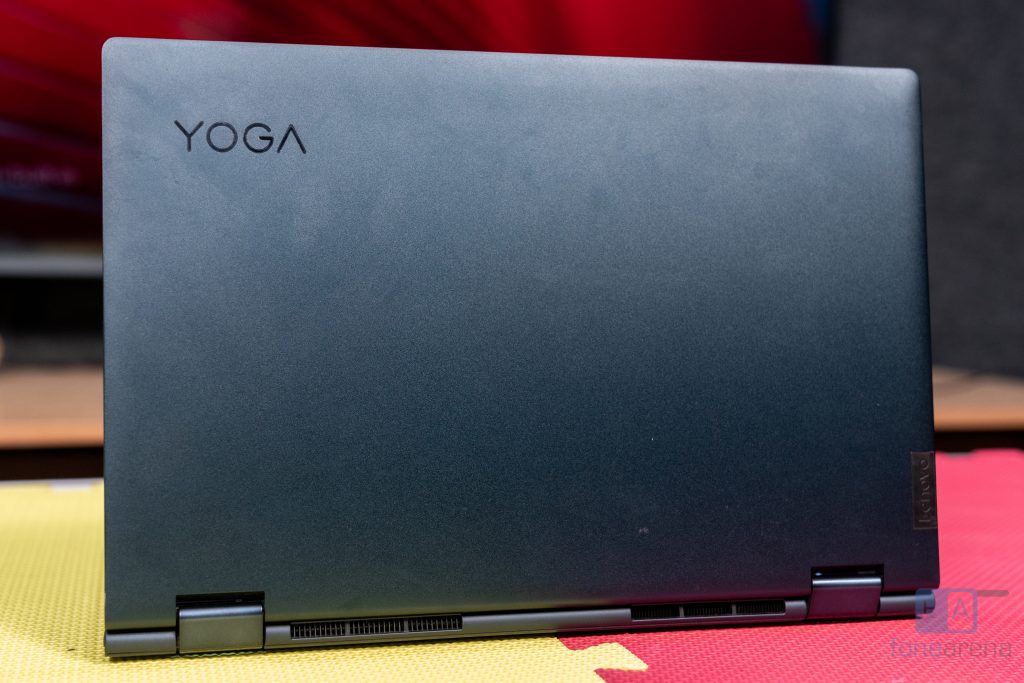 True to the ultraportable class of laptops, the Yoga 6 is a compact little 13-inch laptop that is both reasonably thin and lightweight. It has a clean design that is pleasing to look at, and the "Abyss Blue" colour is beautiful. I love the slight shimmer in the finish on the lid and the keyboard deck, and it does a decent job of hiding fingerprints. The "Yoga" branding on the laptop's lid looks classy, and there are two other Lenovo badges –  one on the lid and another on the keyboard deck.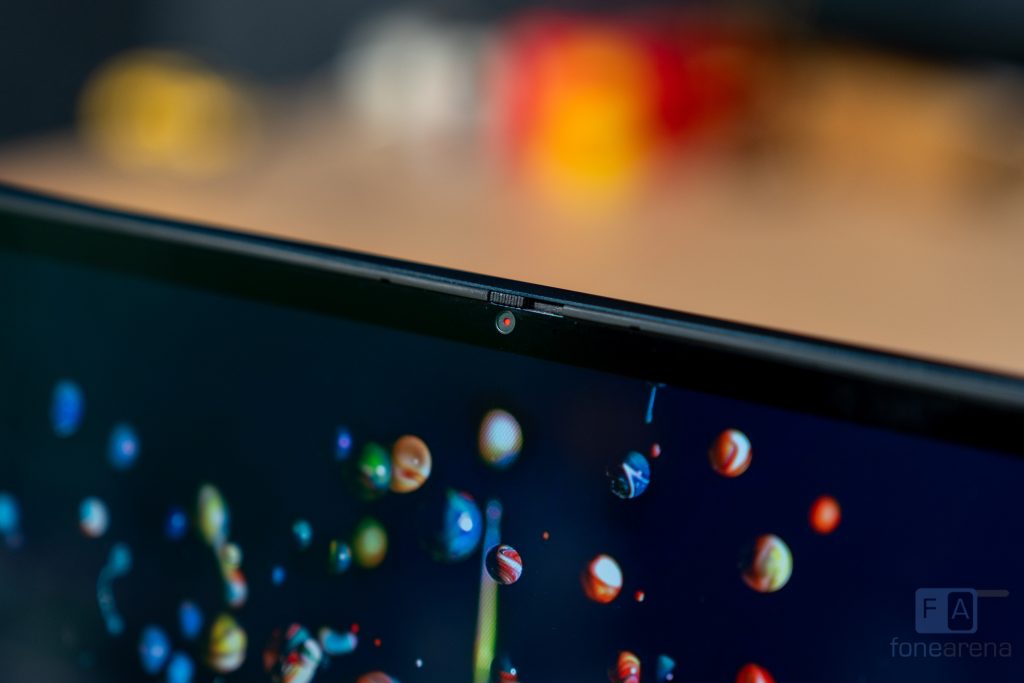 The thin bezels on the sides of the display look modern, and the webcam has an integrated physical shutter to cover the lens for added privacy. For biometrics, there is a capacitive fingerprint sensor on the right palm rest, and the power button on the right edge of the laptop.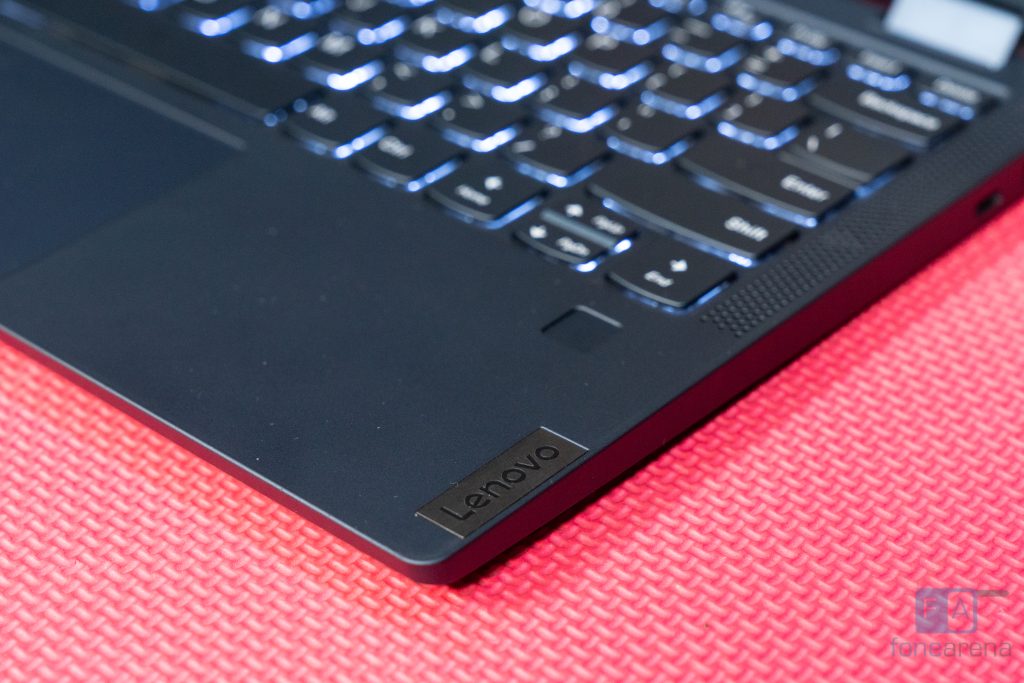 While the lid is made out of metal, the bottom half of the laptop is made out of plastic. This may sound like a bad thing, however the quality of the plastic is impressive. Since the finish on the plastic is the same as the metal lid, you can barely tell the difference. And the Yoga 6's chassis also has great rigidity, with little-to-no flex in the keyboard deck. Since it is a convertible laptop, it has a 360° hinge that can hold the display in nearly any angle. It is tighter than I would have liked, however that is normal for a laptop with a touch-screen display.
Display and Audio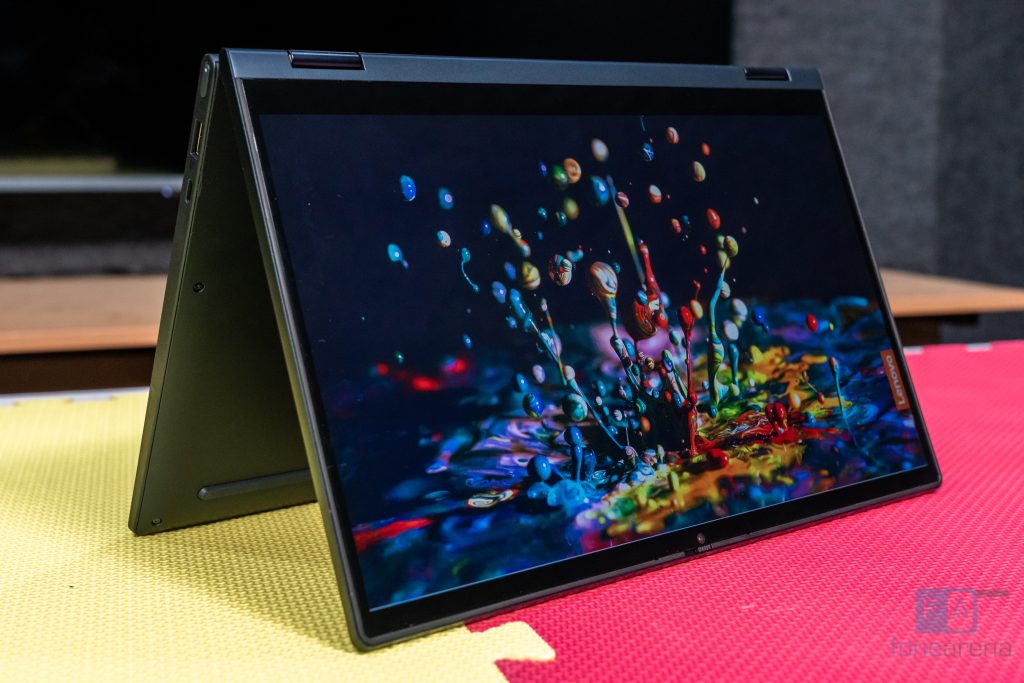 The Yoga 6 comes with a 13.3-inch Full HD, IPS-type, touch-screen display with a resolution of 1920 x 1080 and maximum brightness of 300 nits. It has an aspect ratio of 16:9, which is fine for media consumption, although I would have liked to see a 16:10 display instead, as it is better for productivity applications.
The display's glass has a glossy finish, which is common in touch-screen laptops, and as a result, it picks up fingerprints really quickly. Lenovo does not mention if it has any Gorilla Glass protection, so you have to be careful to not scratch the glass when using it. When indoors, the display gets plenty bright, and outdoors content is still legible. The colours and contrast are not particularly impressive, however they are good enough for streaming content and basic productivity tasks.
For audio, the laptop has dual front facing speakers that are tuned with Dolby Atmos support. They get decently loud, and the vocals quite come through quite clearly. The lower frequencies are weak, especially when compared to the 13-inch MacBook Air, but I didn't hear any distortion even at maximum volume.
Performance and benchmarks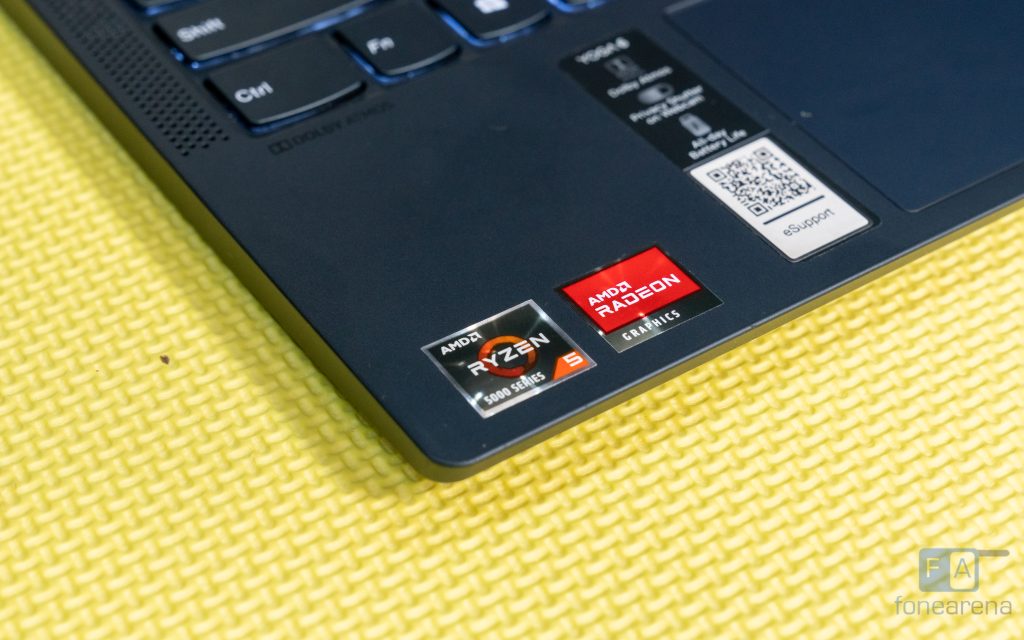 Powering the Yoga 6 is AMD's Ryzen 5500U processor, featuring a 6 core/ 12 thread design. It is a 15W chip with a base clock of 2.10 GHz and a boost clock of 4.00 GHz. It is paired with an integrated Radeon Vega 8 graphics that has a core count of 7. For RAM, it comes with 16GB of 3200MT/s DDR4 memory and for storage it has a 512GB M.2 2242 SSD from Western Digital.
For a thin-and-light convertible laptop, the Ryzen 5500U provides a good balance between performance and power. The Zen 2 cores are more than enough for regular tasks such as web browsing, word processing and content streaming. It does struggle a bit for really heavy tasks, but that should be expected for a thin-and-light laptop anyways. Thermals are managed well too, and the fans never got annoyingly loud.
Here are some benchmarks: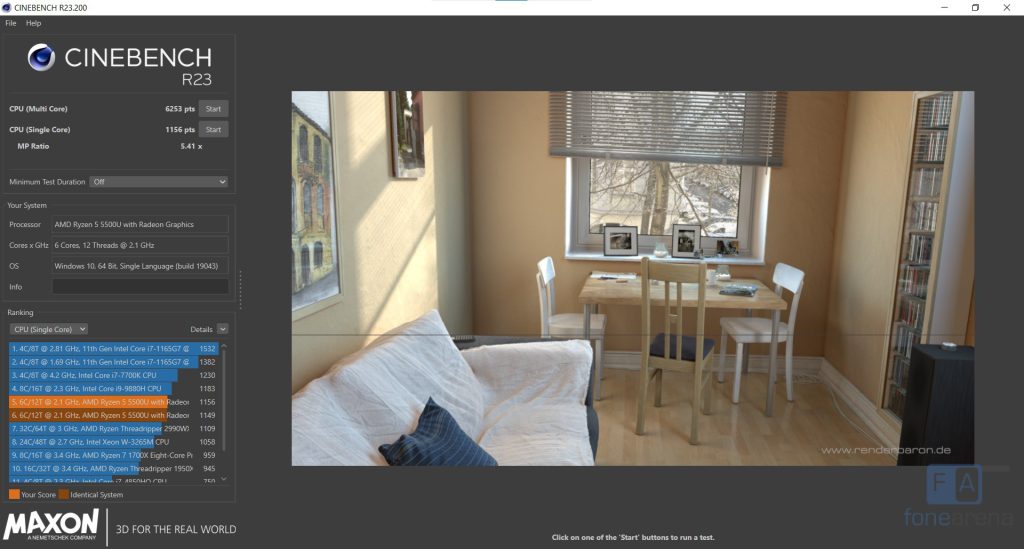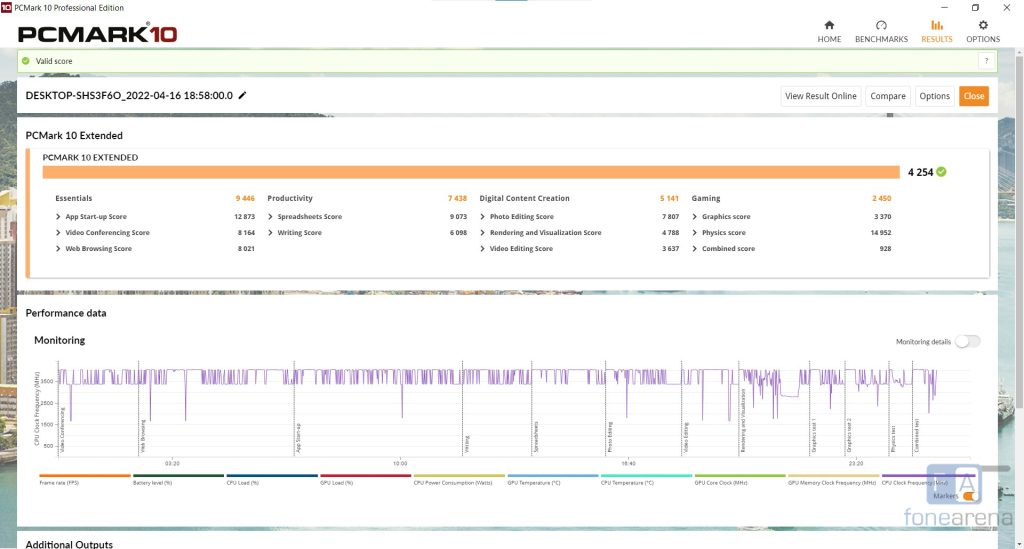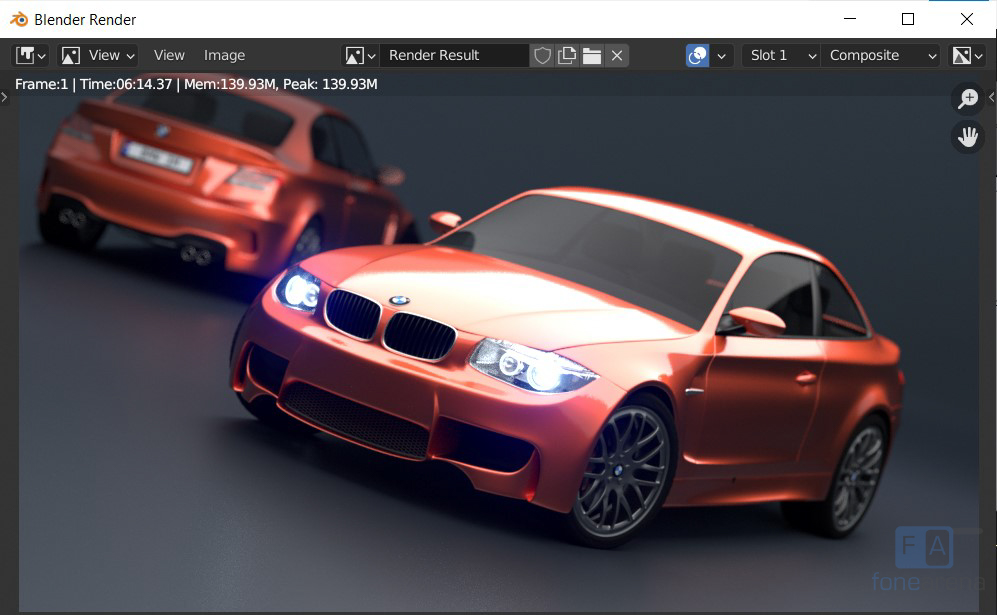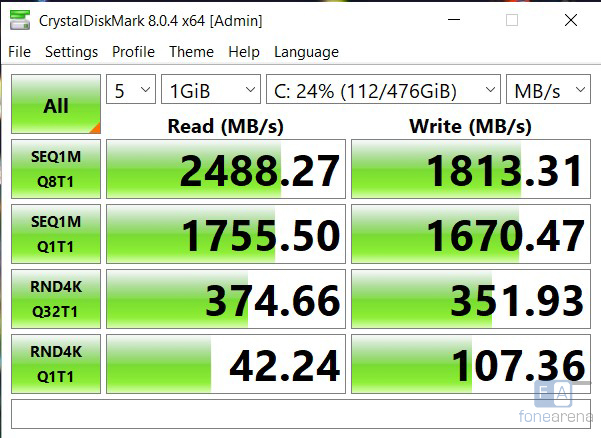 Crystal Disk Mark
Keyboard and Trackpad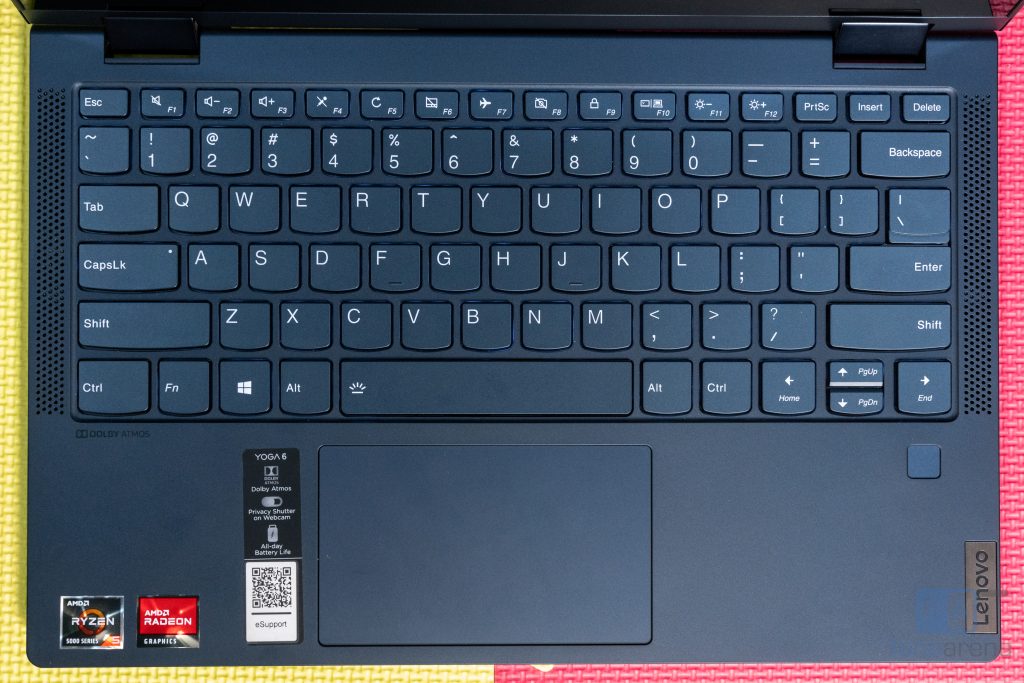 The keyboard of the Yoga 6 is certainly one of its highlights. Lenovo is known for great laptop keyboards, and I would say that is true for the Yoga 6 too. There is a decent amount of key travel and the keystrokes feel snappy. It takes a little more pressure to press down on a key, but that means lower misc-clicks and I prefer that. The layout is great and the spacing between the keys is ideal. The legend on the keys are legible and and the backlight shows through perfectly. For a 13-inch laptop, I'd say the keyboard is excellent.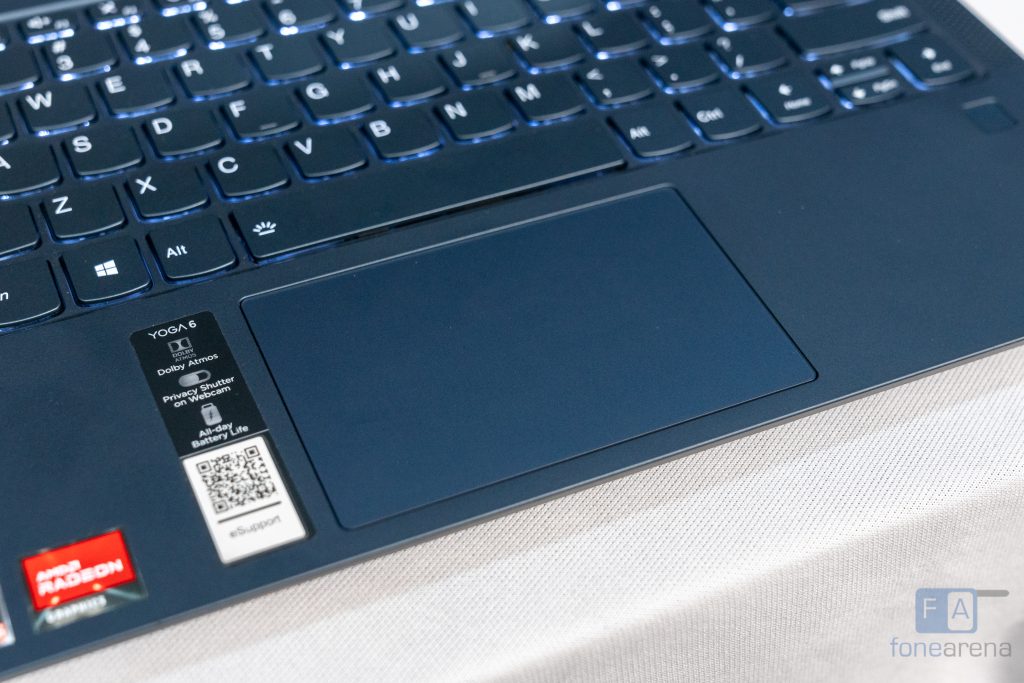 The trackpad is also good, although I would have liked to see a slightly bigger trackpad. It does have a glass surface so the tracking is accurate and smooth. Gestures worked smoothly and the click mechanism was fine.
Ports and Webcam
Being a convertible thin-and-light notebook, the Yoga 6 is not exactly rich with ports. On the left side there is 1 x USB 3.2 Gen 1 Type-C port, 1 x USB 3.2 Gen 1 Type-A port, and a headphone jack. On the right side there is a USB 3.2 Gen 1 Type-C port, a USB 3.2 Gen 1 Type-A port and the power button.
I would have liked to see at least one USB 3.2 Gen 2 port and maybe even a microSD card. The laptop does support USB Type-C charging, but only via a port on the left side, which is a bummer. Some laptops support USB Type-C charging from both sides, as it is simply more convenient.
The webcam is housed in the top bezel, and it has a hardware sliding-shutter to prevent unwanted snooping. Interestingly, the Yoga 6 also has a software toggle for webcam access on F8 key. The maximum resolution of the camera is 720p, and the quality is not great.
Battery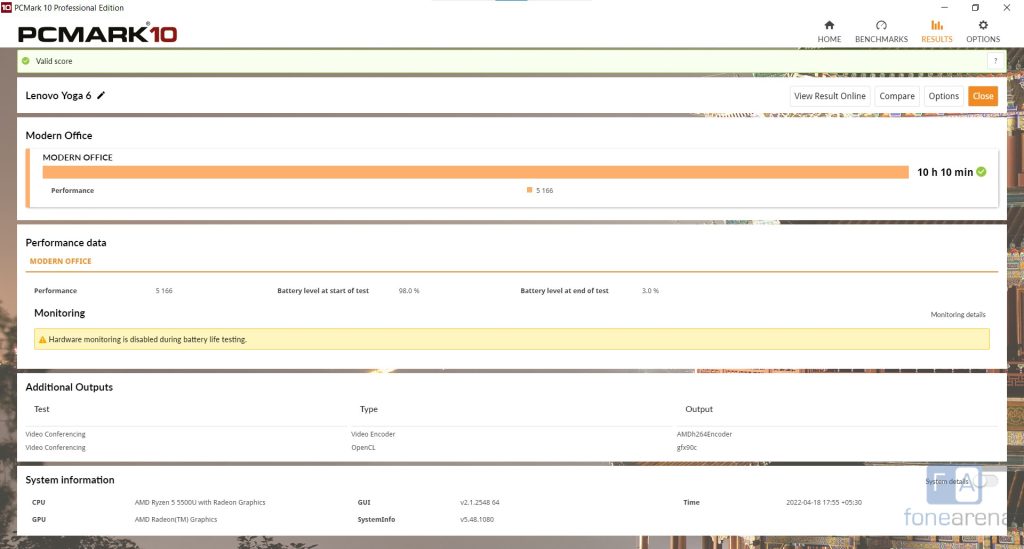 The Yoga 6 comes with a 56Wh cell that Lenovo claims will provide up to 18 hours of backup. That claim is based on an ideal testing scenario and is certainly not representative of real world usage. During my review process, I was able to get anywhere between 7-8 hours of battery life, which is still pretty good in my opinion. In the PCMark 10 battery benchmark, it achieved a score of 10 hours and 10 minutes. The AMD Ryzen 5500U is very power efficient, and it clearly reflects in the battery life.
Conclusion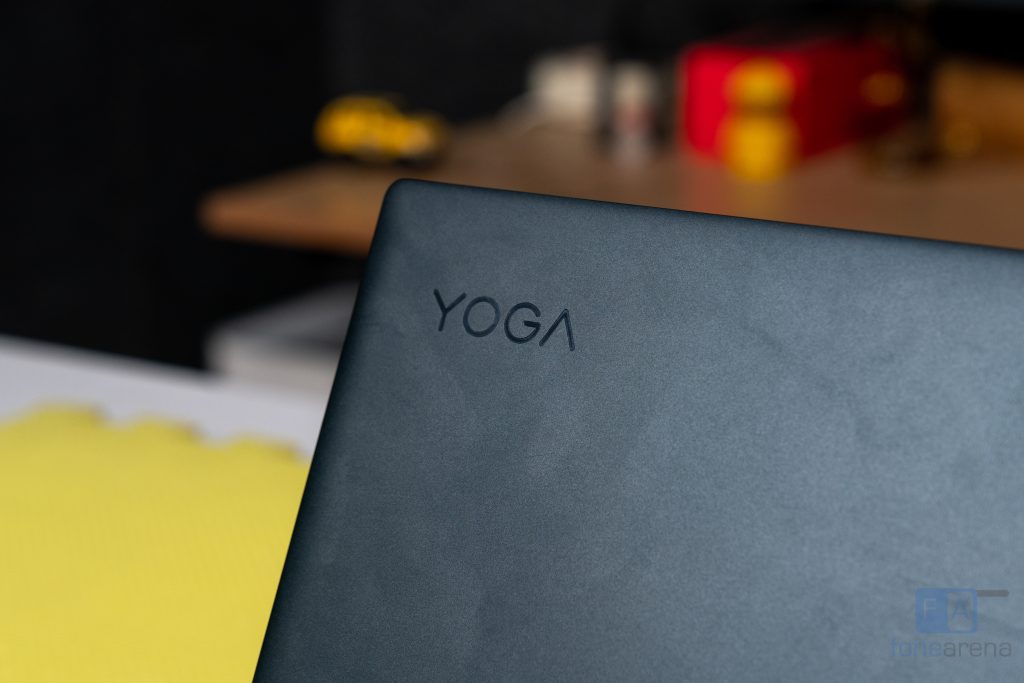 The Lenovo Yoga 6 is a great little 2-in-1 laptop that offers a lot of value and a solid experience. The performance, keyboard and the trackpad are good, and the battery life is above average. The convertible form factor has a lot of use cases and build quality is pretty good. USB-C charging is also much nicer than an older barrel plug. I would have liked to see a 16:10 display as it's better for productivity and maybe Thunderbolt 4 or USB 4 ports. Overall, though, the Lenovo Yoga 6 is a pretty good deal for the price, and I would even suggest going for the Ryzen 7 variant, as it is not significantly more expensive.
The Lenovo Yoga 6 is available from Amazon.in starting at Rs. 75,990 for the Ryzen 5 5500U, 512GB version.
Pros
Great keyboard
Long battery life
Good enough display
Privacy shutter on webcam
Smooth trackpad
Cons
Still features a 16:9 display
Hinge is a little too tight
Only one USB port supports charging
Trackpad is little small