The Chennai Photo Biennale (CPB) has opened a seven-week-long exhibition called the 'A Land of Stories' at the Government Museum in Egmore, Chennai. It showcases the smartphone photography of 40 schoolchildren from across the state with the theme of Tamil Nadu and its stories.
Over the past 2-3 months, 40 school children from across Tamil Nadu were selected to be part of the CPB Prism program, which is organized by CPB's Student division. These students attended various workshops and they were given training on the basics of photography. This included both online workshops, virtual mentoring, teaching photography techniques, terminologies, and more.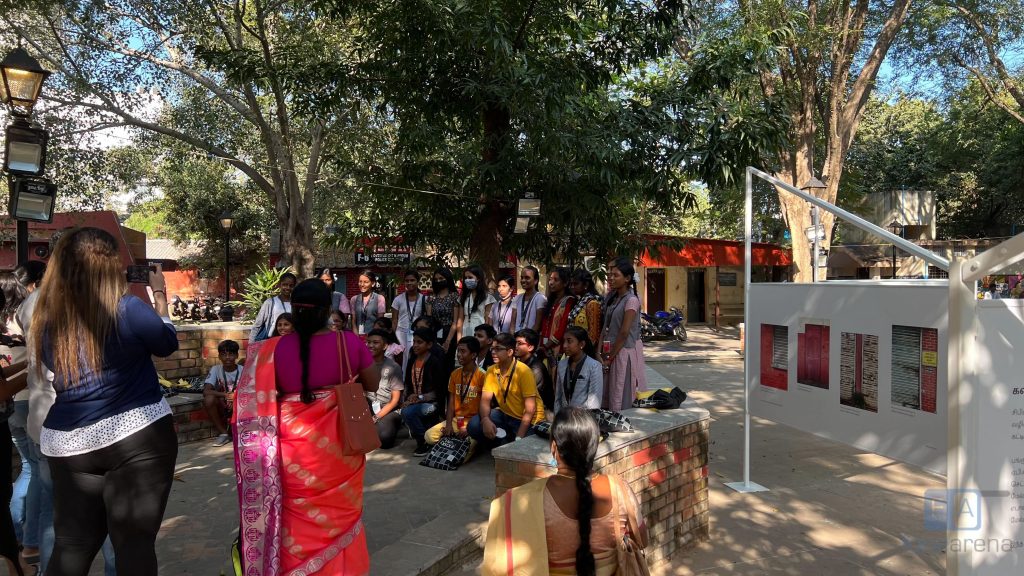 With this training, each child was given an iPhone 13 mini to explore smartphone photography in their hometown, to capture moments and create stories.
The result of their work is now being showcased in an exhibition at the Government Museum in Egmore, Chennai. Titled 'A Land Of Stories', the exhibition is filled with photographs captured by these 40 children with the theme of portraying their hometown during the pandemic.
Aiding their photography exploration was the Apple iPhone 13 mini, which is the smallest member of the iPhone 13 lineup. Featuring an A15 bionic processor and a dual rear camera setup, including a new ultra-wide sensor.
The 'A Land of Stories' exhibition will be open to the public till April 4th, 2022. You can visit the venue and experience the work of these young creators and artists. There are even some guided tours from time to time and you can check with the organizers for more details.